Our Role Models Review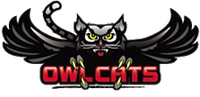 This episode was definitely back to
Season Eight
form, even if J.D. neediness was straight up annoying.
Everything felt a lot better with this episode other than that.
I am going to group Lucy and Denise together for this:
Lucy works well with Denise, just like J.D. character worked well with Denise too. Denise is opening up, which was clearly obvious in episode two and is far more so in this episode. Eliza Coupe's acting was touching and absolutely superb with the patients son.
From the first time we learnt Denise was going to be a full time character I knew she would be an unwilling mentor.
Lucy was just around, her character is still very awkward and essentially a female J.D., although I did really enjoy the freaked out music used in when Denise entered Lucy's room that has been used in the past and updated to include horses hoof clopping.
Cole seemed like a secondary b-teamer this episode, far more appropriate for the character if they are not going to flesh him out from the entitled, rich, arrogant and thinks he is untouchable twit.
Drew's character and his acting by Michael Mosley remains really strong, I want to know EVERYTHING about this character and felt sorry for him with how J.D. treated him.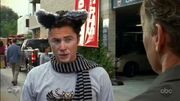 I am glad J.D. finally had the gall to talk with Dr. Cox about Drew and it seems like J.D. is starting to respect Drew, we have seen a jealous J.D. few times before and I never really liked it.
I couldn't help but think when J.D. felt like he was getting replaced and Turk was saying you're John Dam Dorian was a meta-joke for Kerry Bishé replacing Zach Braff. Well I guess its a meta-joke.
The security guards are no Janitor, but they provide light relief, which is honestly a good thing.
Also it felt weird a med student would be allowed to run a code, is there someone able to shed some light on that? Although it did result in J.D. being called Newbie again by Doctor Cox, although I disliked J.D. narration when he went to help.
Doctor Cox is struggling to change his ways but its happening. I cant ever remember a time when Cox willing went to get a beer with both Turk on his own and both of them with J.D. them two scenes were more defying to me of Doctor Cox also opening up than his treatment of Drew.
"No candy Perry" - What a line
It is pretty sad the weak link again this week was J.D.
Also someone forgot that most radio stations starting with a W call letter are East of the Mississippi river. But this is not real.
Thanks for reading this probably nonsensical ramble.
Cheers
Ad blocker interference detected!
Wikia is a free-to-use site that makes money from advertising. We have a modified experience for viewers using ad blockers

Wikia is not accessible if you've made further modifications. Remove the custom ad blocker rule(s) and the page will load as expected.