Ad blocker interference detected!
Wikia is a free-to-use site that makes money from advertising. We have a modified experience for viewers using ad blockers

Wikia is not accessible if you've made further modifications. Remove the custom ad blocker rule(s) and the page will load as expected.
"Superman"

Artist  Lazlo Bane
Album  All the Time in the World
Released   December 3, 2002
Label   Lazlo Bane
"Superman" is a song written and performed by Lazlo Bane. It is the theme song for Scrubs.
The song "Superman" was written and performed by Lazlo Bane. It was recommended by Zach Braff to Bill Lawrence to be used as the show's theme. "Superman" is available on the first Scrubs soundtrack. For the show's ninth season, a covered version by WAZ is used for the show's theme.
Other uses on the show
Edit
At the end of "My Finale" an a cappella version performed by The Blanks was used during the end credits.
Music Video
Edit
The music video was directed by Zach Braff and is available on the DVD of Season One.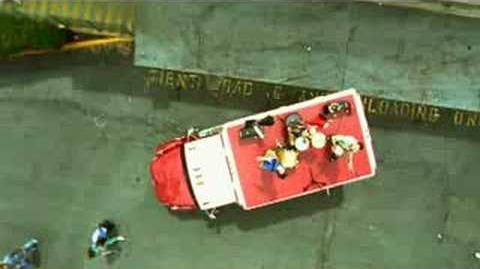 From Lyric Wiki
Out the door just in time
Headin" down the 405
Gotta meet the new boss by 8 a.m.
The phone rings in the car
The wife is workin' hard
She's running late tonight again
Well
I know what I've been told,
You got to work to feed the soul
But I can't do this all on my own
No, I know, I'm no Superman
I'm no Superman
You've got your love online
You think you're doing fine
But you're just plugged into the wall
And that deck of tarot cards
Won't get you very far
There ain't no hand to break your fall
Well
I know what I've been told
You gotta know just when to fold
But I can't do this all on my own
No, I know, I'm no Superman
I'm no Superman
That's right
You've crossed the finish line
Won the race but lost your mind
Was it worth it after all
I need you here with me
Cause love is all we need
Just take a hold of the hand that breaks the fall
Well I know what I've been told
Gotta break free to break the mold
But I can't do this all on my own
No I can't do this all on my own
I know that I'm no Superman
I'm no Superman
I'm no Superman
Someday we'll be together
I'm no Superman
Someday
Someday we'll be together
Someday
I'm no Superman
You can purchase Scrubs the soundtrack at any of the following websites, most of which offer clips
You can download WAZ's cover on: