Sarah Chalke is the actress who plays Dr. Elliot Reid on Scrubs. She was a member of the main cast for 8 seasons, and was a supporting member of Season Nine.
Bio
Sarah Louise Christine Chalke was born in Ottawa, Canada but her family soon moved to Vancouver B.C. where she grew up with her older and younger sisters. She showed an interest in acting by age 8, but was initially overshadowed by her older sister. Sarah snagged a position in 1990 on the Canadian children's series Kids Zone. In 1992 she made her debut in acting, starring in the TV movie City Boys. A year later she was given the role of Rebecca "Becky" Conner-Healy on the ABC sitcom Roseanne, after the first actress, Lecy Goranson, left the show to attend college. Sarah appeared as Becky from 1993-1995, in the middle of 8th season and in the whole 9th and final season of the show. This switching became a running gag of the show in season 8.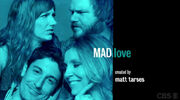 After deciding not to graduate from college but to focus on acting, Sarah returned to Vancouver in 1998 where she co-starred in the CBC-TV's Nothing Too Good for a Cowboy, which lasted for 2 years and for which she received a Gemini nomination. In September 2000, she moved to Los Angeles and was soon cast for Scrubs. She has since starred in multiple movies, including Alchemy with Tom Cavanagh, Cake starring Heather Graham, and Chaos Theory starring Ryan Reynolds. She continued to appear on the stage. In 2005 she appeared in Create Fate, and the Off-Broadway production Modern Orthodox, filling in for Molly Ringwald. Outside of Scrubs and Roseanne, Sarah is best known for her role as Stella Zinman in How I Met Your Mother, where she was rumored to be the mysterious "mother" character.
Sarah is engaged to the entertainment lawyer Jamie Afifi and her first child, son Charlie Rhodes Afifi, was born on December 24th 2009.
Trivia
She speaks French and German fluently (which has been featured in many episodes of Scrubs).
Has a penchant for advanced yoga, skiing and snowboarding.
Her nicknames include "Second Becky" for the first couple of years on Scrubs set due to her replacement role in Roseanne. Another common nickname is "Chalkie".
She loves her brown Labrador Lola, bought for her by the Scrubs cast at a charity auction.
Sarah has a very special talent: she can write with her "freakishly long finger toes," as she calls them.
She became a naturalized American citizen in April 2008.
She lost her aunt and grandmother to cancer and she's passionate about this issue. She wears sunscreen every day and never gets tan. And this is one of the reasons she participated in Why I Wore Lipstick to My Mastectomy Lifetime's movie.
Because of this she's also an avid spokesperson for the breast cancer awareness organization Susan G. Komen for the Cure.
Unlike many other Hollywood stars who use fake tear drops, Sarah cries with her own real tears in dramatic scenes.
Filmography
Year
Title
Media
Character
1992
City Boy
TV Movie
Angelica
Neon Rider
TV
Annie (1 episode)
The Odyssey
TV
Estate Agent (1 episode)
1993
Relentless: Mind of a Killer
TV Movie
Carrie
Woman on the Ledge
TV Movie
Elizabeth
Roseanne
TV
Becky Conner-Healy (69 episodes)
1994
Ernest Goes to School
Film
Maisy
Beyond Obsession
TV Movie
Laura Sawyer
1996
Robin of Locksley
TV Movie
Marion Fitzwater
Dead Ahead
TV Movie
Heather Loch
Stand Against Fear
TV Movie
Krista Wilson
1997
Daughters
TV Movie
Annie Morrell
A Child's Wish
TV Movie
Melinda
Dying to Belong
TV Movie
Drea Davenport
Dead Man's Gun
TV
Murial Jakes (1 episode)
1998
Nothing Too Good for a Cowboy
TV Movie
Gloria McIntosh
Nothing Too Good for a Cowboy
TV
Gloria McIntosh Hobson (26 episodes)
I've Been Waiting for You
TV Movie
Sarah Zoltanne
1999
All Shook Up
Film
Katy Dudston
Y2K
Film
Myra
First Wave
TV
Chloe Wells (1 episode)
2000
Spin Cycle
Film
Tess
Cinderella: Single Again
Film
Cinderella
2001
Kill Me Later
Film
Linda
XCU: Extreme Close Up
Film
Jane Bennett
Scrubs
TV
Elliot Reid
2002
It's a Very Merry Muppet Christmas Movie
TV Movie
Elliot Reid
Clone High
TV
X-Stream Erin / Marie Antoinette (3 episodes)
2005
Awesometown
TV Movie
Melissa
Alchemy
Film
Samantha Rose
Cake
Film
Jane
2006
Channel 101
TV Movie
Melissa
Why I Wore Lipstick to My Mastectomy
TV Movie
Geralyn Lucas
2007
Chaos Theory
Film
Paula Crowe
SNL
TV
Elliot Reid (1 episode)
Mama's Boy
Film
Maya
2008
How I Met Your Mother
TV
Stella Zinman (10 episodes)
Prop 8: The Musical
Video
Scary Catholic School Girls From Hell
2009
Maneater
TV
Clarissa (2 episodes)
Prep & Landing
TV Movie
Magee
2010
Prep & Landing: Operation Secret Santa
TV Special
Magee
2011
Mad Love
TV
Kate Swanson
American Dad!
TV
Cami (1 episode)
Cougar Town
TV
Angie LeClaire (4 episodes)
2012
The Fresh Beat Band
TV
Glinda the Good Witch (1 episode)
Robot Chicken
TV
Raptor #1 / Harold's Wife / Woman (1 episode)
2013
Grey's Anatomy
TV
Casey Hedges (1 episode)
How to Live with Your Parents (for the Rest of Your Life)
TV
Polly (Main Role)
Rick and Morty
TV
Beth
2014
Really
TV
Lori (1 episode)
2015
Backstrom
TV
Amy Gazanian (6 episodes)
Awards
| Year | Ceremony | Award | Result | For |
| --- | --- | --- | --- | --- |
| 2000 | Gemini Awards | Gemini | Nominated | Best Performance by an Actress in a Continuing Leading Dramatic Role - Nothing Too Good for a Cowboy |
| 2003 | Teen Choice Awards | Teen Choice Award | Nominated | Choice TV Actress - Comedy - Scrubs |
| 2004 | TV Land Awards | TV Land Award | Nominated | Irreplaceable Replacement - Roseanne |
| 2006 | TV Land Awards | TV Land Award | Nominated | The Most Irreplaceable Replacement - Roseanne |
| 2008 | TV Land Awards | Innovator Award | Won | Roseanne |
Ad blocker interference detected!
Wikia is a free-to-use site that makes money from advertising. We have a modified experience for viewers using ad blockers

Wikia is not accessible if you've made further modifications. Remove the custom ad blocker rule(s) and the page will load as expected.