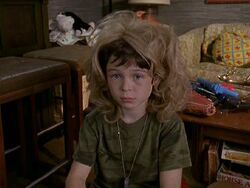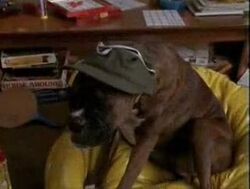 M*A*S*H was a 1970s television series which was inspired by a feature film and book of the same name.
About
M*A*S*H followed a team of military doctors, nurses and support staff at the 4077th Mobile Army Surgical Hospital in South Korea close to the front line during the Korean War. It was a medical dramedy, similar to Scrubs.
References in Scrubs
Quotes
Trivia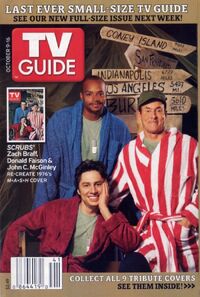 According to Bill Lawrence, who is a big fan of the show, the style of Scrubs was in part inspired by M*A*S*H, especially with it's mix of comedy and drama.
The title and plot of the Scrubs episode "My Fallen Idol" has clear similarities to the M*A*S*H episode Fallen Idol.
In October of 2005 Zach Braff, Donald Faison and John C. McGinley recreated a famous 1976 M*A*S*H TV Guide cover.
External Links
Ad blocker interference detected!
Wikia is a free-to-use site that makes money from advertising. We have a modified experience for viewers using ad blockers

Wikia is not accessible if you've made further modifications. Remove the custom ad blocker rule(s) and the page will load as expected.