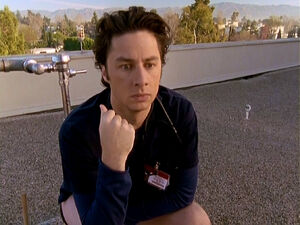 At the end of most episodes J.D. or Lucy summarizes the story's theme or lesson in a sequence of shots that show how it has affected each of the characters. Here is a list of synopses of those themes.
Season One
Season Two
Season Three
Season Four
Season Five
Season Six
"Jordan": Even though she caused it, it still feels mildly heart-warming to fix someone's problem.
"Todd": He's glad he kept Turk from messing up his career.
"Ted": He doesn't care if the nurses ever found out that it was him who helped them.
All: They all have our parts to play
Season Seven
Season Eight
Season Nine
Ad blocker interference detected!
Wikia is a free-to-use site that makes money from advertising. We have a modified experience for viewers using ad blockers

Wikia is not accessible if you've made further modifications. Remove the custom ad blocker rule(s) and the page will load as expected.