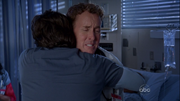 In Scrubs, many characters constantly strive for approval from their family, friends, colleagues, mentors, or others. J.D. always yearns for signals and messages of recognition from others, notably Dr. Cox.
Examples
Sucking Up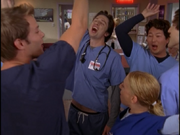 Sucking up is a form of blatant approval-seeking. Many characters are natural suck-ups, but others have to (sometimes painfully) force themselves to suck-up for personal or professional reasons.
Ad blocker interference detected!
Wikia is a free-to-use site that makes money from advertising. We have a modified experience for viewers using ad blockers

Wikia is not accessible if you've made further modifications. Remove the custom ad blocker rule(s) and the page will load as expected.