"A One Story Town" is an episode of Cougar Town featuring Sam Lloyd as Ted Buckland and The Blanks as The Worthless Peons.
Synopsis
Jules and the gang decide Bobby needs some help romancing Angie so they launch "operation kiss-the-girl." Ted and the Peons pass through on their way to audition at Disney World. Ted is haunted by familiar faces from his days at Sacred Heart Hospital.
Cast crossovers
Music
"Kiss the Girl" from The Little Mermaid (performed by The Blanks)
Quotes
"

Are you alright? Five?

"

—

Todd



Video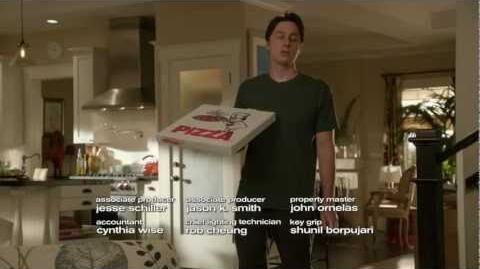 Images
Ad blocker interference detected!
Wikia is a free-to-use site that makes money from advertising. We have a modified experience for viewers using ad blockers

Wikia is not accessible if you've made further modifications. Remove the custom ad blocker rule(s) and the page will load as expected.